Florida Woman Attacked Parents For Not Taking Her to Outback Steakhouse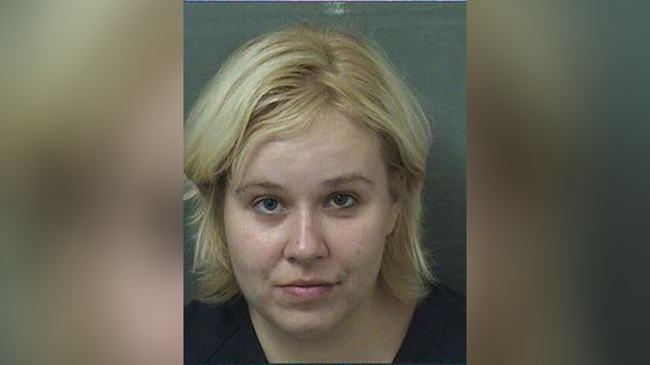 Police in Florida say a Lake Worth woman allegedly attacked her parents with a knife after they refused to take her to Outback Steakhouse Wednesday night.
Deanna Seltzer, 28, was arrested by police after they responded to a call in reference to an armed domestic disturbance.
According to WPBF, police arrived at the residence to find the home in disarray, with a dining room table flipped over and broken glass scattered throughout the dining area. A large knife was also found laying on the kitchen counter.
Seltzer's mother told police that her daughter made the request to go to the popular chain restuarant and after she told her no, Seltzer became angry and began punching her mother with a closed fist on her chest and arms. The father intervened in the fight, receiving multiple scratches to his face and upper body.
"Deana went around the house flipping recliners and tearing up other random ... furniture inside the home," an arrest report from the Palm Beach County Sheriff's Office said.
That's when Seltzer allegedly screamed and flipped over the large dining room table and began tearing up random furniture in the house. She then grabbed a kitchen knife and ran toward her father screaming, "I'm going to kill you," but the father managed to get the knife away from his daughter.
Seltzer faces two counts of aggravated assault, battery, and battery on a person over 65 years old. A Palm Beach County judge ordered her to undergo a mental health assessment upon her release and to stay away from drugs, alcohol and weapons.
Photo: Palm Beach County Sheriff's Office

Scott Sloan
Want to know more about Scott Sloan? Get their official bio, social pages & articles on 700WLW!
Read more