Cheap Mom Tries To Pay Babysitter With 'Ice Cream And Fun'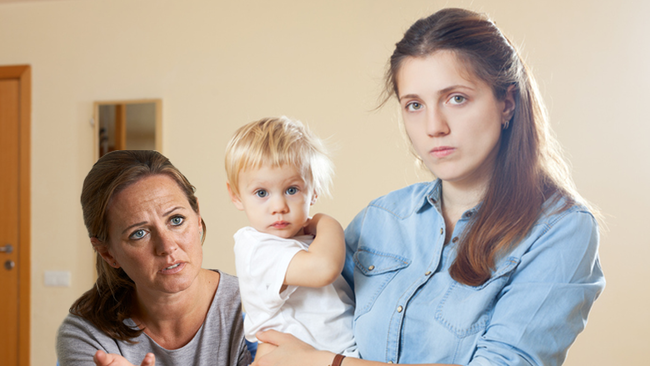 College students have a lot that they need to pay for - books, food, essentials and more - yet with all the classes, there isn't much time for them to make money. Many turn to smaller jobs like babysitting to make ends meet, and that usually helps, but it definitely didn't for one babysitter. After spending eight hours watching one woman's kids, she asked about getting paid, only to be told by the mom, "I wasn't aware payment was involved. You got free ice cream and a day of fun... I'm sorry for the misinterpreation."
The babysitter's sister turned to Reddit, where she posted the text exchange, including the texts where the babysitter and the woman agreed on $16 an hour. Everything starts pleasant enough, with the babysitter complimenting the kids and asking if she could swing by the next afternoon to pick up her payment. The mom gives her now legendarily awful response, and the babysitter reminds her of their agreement, including screenshots. The mom had said she had deleted those texts .
Instead of apologizing, the mother calls the babysitter "stuck up" and says she will pay her $20 since the kids are "easy." The babysitter pleads with her and says she has to pay for her textbooks, even saying she'd accept $100. The mom responds, "Absolutely not. I wish I didn't have such a stuck up c*** watching my kids. I am going to block you now - please do not contact me again."

Commenters pointed out that the woman probably said she "deleted the texts" because she thought that when she removed them on her end they would've been deleted on the babysitter's end too. When she realized they weren't, she resorted to just blocking her.
Everyone also encourages the babysitter to go to small claims court, ideally to Judge Judy, but college students probably don't have much time to do that. Her sister promised to keep the thread updated so check here to find out if there's been any movement.
Photo: Getty Images

Scott Sloan
Want to know more about Scott Sloan? Get their official bio, social pages & articles on 700WLW!
Read more