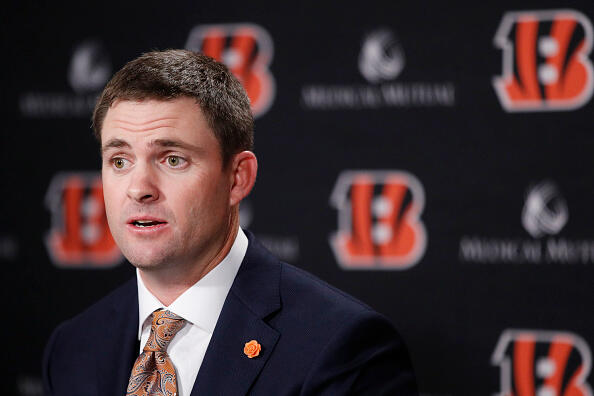 This was originally published in The Athletic.
Being a Bengals fan has always required a larger leap of faith than you might need if you root for most other NFL teams. Change with the local football franchise here comes slowly when it actually does come. So maintaining an emotional investment in the team demands that you hold out hope that somehow, often in the absence of anything logical, the same people will either achieve or stumble into different results.
Take a look at the Bengals as training camp is now underway. Glance at the roster. Check out the club's management structure. Go back and review how most offseason business was handled. A lot of it will look and feel familiar. A roster with a startling number of players who have been here for not one but three consecutive losing seasons — most of whom figure to play major roles in 2019.
Responsibilities within the Bengals' upper-management structure may be shifting, but the family in control remains the same. The offseason felt a lot like so many that have preceded it. Many NFL teams made splashes. The Bengals barely caused a ripple. The most discussed roster move involved a bad player who played poorly returning to the team and getting a raise.
Same sh*t, new dey, amirite?
There have been two implied yet overwhelmingly loud messages delivered by the franchise since last season ended. One is that better health will bring better results, which is a reasonable assertion even if you don't believe that bad luck and an endless list of injuries were the primary culprits for a third consecutive losing season. If this year's team has fewer of its best players not playing, then this year's team should play better and win more often.
Got it.
The other message is more difficult to completely accept because of the unknowns that accompany the franchise's biggest change in over a decade and a half. We're essentially being told the problem all along has been coaching. The players have been good enough and the way the front office does its thing is good enough. The coaching, though, has not been good enough. No one with the team has come out and said it, but to quote Marvin Lewis one more time, I see better than I hear.
In Zac Taylor, we trust. Or at least we're supposed to.
To read the entire piece, go to The Athletic.
(Photo: Getty Images)