Hoops thoughts: UC, NKU, UL, IU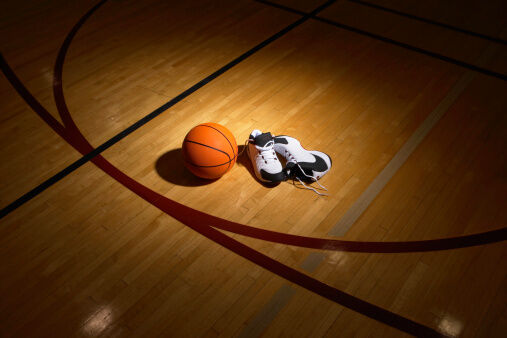 Hoops thoughts: UC, NKU, UL, IU
The UC Bearcats barely broke a sweat in their 105-49 annihilation of Arkansas-Pine Bluff. I get that scheduling is a nightmare, especially for non-Power 5 conference schools, but I wonder the point of scheduling a game like that? What is gained? It doesn't make UC better. It certainly hurts their strength of schedule. APB entered the night ranked 337th in KenPom, compared to UC at 39. The Bearcats were a 27.5 point favorite and to their credit did not sleepwalk through it. UC led 59-22 at the half. Jarron Cumberland sat out the entire second half, resting his sore calf. Six Bearcats reached double figures: Justin Jenifer 13 points. Keith Williams 12, Trevon Scott and Cane Broome 11 and Rashawn Fredericks and Jarron Cumberland 10 each. 12 Bearcats scored in all and it was cool to see walk-on Sam Martin get five minutes and five points. APB turned it over 31 times. I said this on Twitter and took heat, I'll say it here. The fact that APB needs to schedule all road/buy games in non-conference play in order to meet their athletic budget is a joke. They play nine home games, all in conference. Imagine a school sacrificing their student athletes by sending them on the road in order for them to take a beating and take a check. If it takes that, they should not be D1. There is no need for 350+ D1 basketball programs. Lop off about 100+ bottom feeders and let's get serious.
How about my guy, Drew McDonald of NKU? The NKU senior, who makes a habit of recording double-doubles, went next level with a triple-double, scoring 12 points, pulling down 14 rebounds and dishing 11 assists in NKU's 93-71 win over Morehead State. It's been 6,506 days since the last NKU player posted a triple-double. Craig Conley accomplished the feat on Feb. 3, 2001 (24 points, 10 rebounds 11 assists). Tyler Sharpe added a career-high 28 points. Zaynah Robinson added 20 points, five rebounds and four assists. John Brannen's squad is 7-1. NKU hosts UMBC on Friday, Nov. 30. UMBC became the first No. 16 seed to win a game in the NCAA Tournament, defeating No. 1 seed Virginia last season. Tipoff is scheduled for 7 p.m. at BB&T Arena.
Props to Chris Mack. He picked up his first signature win as coach at Louisville, as the Cardinals beat No. 9 Michigan State 82-78. The Cardinals are now 4-2. Cool to see former XU assistant and friend of the show Dino Gaudio back on the bench as a Mack assistant. Did you happen to notice Michigan State freshman Foster Loyer? He's the son of former UC assistant John Loyer. Foster was last year's Mr. Basketball in the state of Michigan at Clarkston High School. He's 12th all-time in state scoring with 2,222 points and 10th in assists. He led his team to a state title last season and a 93-6 record in his career. His dad coached under Bob Huggins from 1989-1999. He was eventually suspended and fired due to violations pinned on him during an NCAA investigation into the program. John went on to become a well respected NBA assistant in Portland, Philadelphia, New Jersey and Detroit, and eventually became the Pistons interim head coach. He is currently the Director of Scouting for the LA Clippers.
Indiana had no answers for Duke in a 90-69 blowout by the Blue Devils at Cameron Indoor in the Big-10/ACC Challenge. Duke sensation Zion Williamson rattled the rims for 25 points in 29 minutes, highlighted by a variety of dunks that reminded me of Dominique Wilkins. Williamson added 6 rebounds, 4 assists, 2 steals, 2 blocks. Duke never trailed The Hoosiers turned it over 20 times. IU wonder freshman Romeo Langford struggled, missing 12 of 15 shots in scoring 13 points. IU was down 24 at the half and never crept closer than 19. The Cameron Crazies appeared to have the Hoosiers rattled from jump. Archie Miller's team will be better come March. DVR Alert: ESPN's latest 30 for 30 is The Last Days of Knight, this Thursday, 7:30. The two hour special looks at the final days of Bob Knight's time in Bloomington, centering on Neil Reed. I'm in.
I was curious of the poll results below. IU-Duke was on ESPN around 10pm. A marque matchup on a Tuesday night. What else were people watching?

Lance McAlister
Lance McAlister covers everything in Cincinnati sports! Host of sports talk on Cincinnati News Radio 700WLW and ESPN 1530!
Read more