Bengals: Will a flawed approach to the linebacker position change?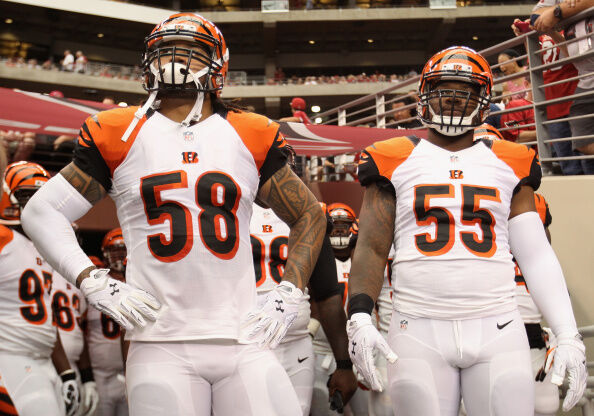 Bengals: Will a flawed approach to the linebacker position change?
Week to week during the 2018 season we witnessed the weakest linebacker core in the NFL from the Bengals unit.
Year to year, the level of play from the position has been average at best, with consistent trouble covering tight ends and tracking running backs out of the backfield. 
One of the intriguing aspects of a new head coach and staff is how the Bengals will approach the draft, specifically the linebacker position.
I was always curious how a guy like Marvin Lewis, who grew up playing the linebacker position and then made his bones in the NFL with the help of great linebackers, seems to attach so little importance to the position.
Think about it. Lewis had Greg Lloyd, Kevin Greene and Levon Kirkland in Pittsburgh. He had Ray Lewis and Peter Boulware in Baltimore.
Consider how the Bengals approached finding linebackers.
In 16 drafts under Lewis the Bengals selected a total of 18 linebackers, using an average draft position of 98.8 overall (2nd to last pick of 3rd round). 
Bengals LB picks by round: 1st (2), 2nd (2), 3rd (6), 4th (3), 5th (2), 6th (2), 7th (1), supplemental (1)
The last time they used at least a 2nd round pick on LB was Rey Maualuga in........2009.
Here is their draft history at the position from the time Lewis arrived in 2003.
2003: Kahlid Abdullah, 5th round
2004: Caleb Miller, 3rd round, Landon Johnson, 3rd round
2005: David Pollack, 1st round, Odell Thurman 2nd round
2006: A.J. Nicholson, 5th round, Ahmad Brooks, supplemental pick
2007: 0
2008: Keith Rivers, 1st round
2009: Rey Maualuga, 2nd round
2010: Rodrick Muckelroy, 4th round
2011: Dontay Moch, 3rd round
2012: 0
2013: Sean Porter, 4th round
2014: Marquis Flowers, 6th round
2015: P.J. Dawson, 3rd round
2016: Nick Vigil, 3rd round
2017: Carl Lawson, 4th round, Jordan Evans, 6th round
2018: Malik Jefferson, 3rd round
They have dabbled in free agency and with undrafted free agents ranging from:
Vontaze Burfict, Dhani Jones, Preston Brown, Karlos Dansby, Kevin Hardy, A.J. Hawk, Manny Lawson, Thomas Howard, Vinny Rey, Kevin Minter, Brandon Johnson, Brandon Bell, James Harrison, Emmanuel Lamur, Jayson DiManche, Hardy Nickerson Jr., Chris Worley.
I'm sure I'm forgetting some other forgettable linebackers to wear the uniform here.
How did that worked out? What was the return on all of those investments?
I count one Pro Bowl season: Vontaze Burfict (2013). Sure, I can count some decent to solid to good years, but not nearly enough.
It just never added up to me. It makes you wonder if there was a built in arrogance in that Lewis and the organization believed they could take any linebacker prospect and simply coach them into a player that would produce?
And consider the way the game continues to evolve and the growing need for linebackers that can drop, run and cover.
The approach to linebacker didn't change in free agency for Zac Taylor and the Bengals. Next up is a chance to fix the flaw in the draft.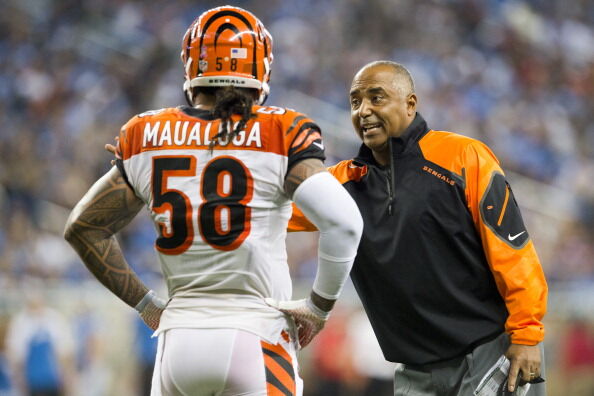 Lance McAlister
Lance McAlister covers everything in Cincinnati sports! Host of sports talk on Cincinnati News Radio 700WLW and ESPN 1530!
Read more