Bearcats: My first email of the morning. Yup.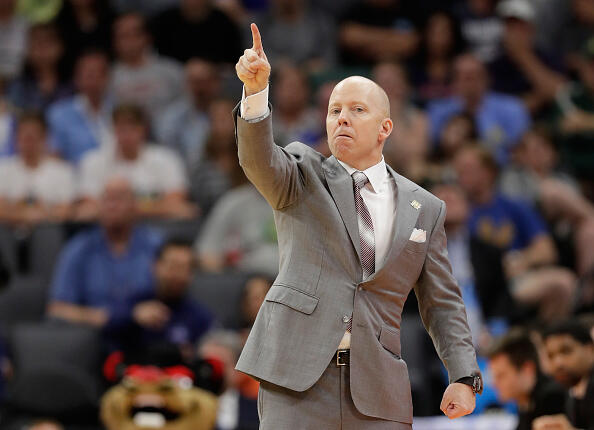 Perspective: Mick and the Bearcats
This was my first email of the morning.
I always wonder what it would be like to work with or live with individuals like this.
Lance,
Is it Marvin Cronin, or Mick Lewis? I'm convinced these two guys are the SAME guy. BOTH can win during the regular season, but when push comes to shove BOTH FAIL repeatedly over and over when it matters the most, yet NOTHING changes. OK Lance go ahead and tell me what a GREAT season UC had., PLEASE. The ONLY good wins this team had all season was a win @ Iowa State, and a home win against SMU, both BTW didn't advance to week two of the NCAA'S. I did like what one of then annalist said after UC'S loss last night, I understand UC went 30-6, but just look at the conference they play in, it's BAD!
Now I'm sure like Mick, you'll use the excuse that UC had to go west, play a late game, and be under-seeded, blah,blah,blah. The bottom line is Mick Cronin is the perfect guy to lead UC to wins in a PITIFUL CONF, but when it's time to play the BIG BOYS, it's an epic fail EVERY TIME!
Mick Lewis, and Marvin Cronin are both PERFECT for this city, just don't finish last, and you WON'T be held accountable. It is funny that this has been the running joke now for over the past 15 years or so.
Now go buy you a 30-6 t-Shirt Lance @ Mejier's because this is the s--- you and others in this city live for, just don't finish last and it's OK. ( LMFAO< year after year at how stupid you guys are to support these two pathetic programs once the rubber hits the road year after year. WHO DUMB, BunGaLs and BearCRAP fans. ( LOL ) Enjoy your day Lance, GO X, and UK!!!
BTW deep down you know I'm 100% right, and that SUCKS for you.
I can't help but think YOU are part of the problem Lance. Let's be honest Lance, YOU, ME, SEG, Brandy Schrader, and Pat Berry could have beat most of the teams UC played this season, so let's get over the fact they won 30 games, most if not all of the top 20 teams could have done exactly what UC did this season against their Sch., and you KNOW that's the truth. The bottom line is ALL playing BAD teams does is fatten up your season's win total, and when you play a GOOD team, they ALWAYS get beat! WELCOME to Cincinnati sports, just don't finish last, and it's fine! PATHETIC!
30-6 BFD, I'd rather go 23-13 like X and still be playing.
-Dave M.
--------------
My response..............
The UC Bearcats won 30 games, the 2nd most in school history.
Posted the fourth undefeated home season in Fifth Third Arena's 28-year history, finishing 18-0.
Won 15 games in a row overall.
Won the Crosstown Shootout.
Tied the school record for most conference wins in a season at 16.
Were listed in the national polls for a Cronin-era record 16 weeks during the regular season.
Won an NCAA tournament game.
Made a seventh consecutive trip to the NCAA tournament, 1 of just 8 of 351 programs to accomplish that feat: Duke, Gonzaga, Kansas, MichiganState, North Carolina, VCU and Wisconsin.
Are one of 10 schools to make as many as 21 NCAA Tournament appearances in the last 26 years.
Shot 45.8 percent from the field this season, tied for the seventh-best shooting mark in school history (and best of Cronin era).
The 62.8 percent shooting from the field on Friday against Kansas State set the school record for best field goal shooting in the NCAA tournament.
Were the only No. 6 seed to advance to the second round of this year's NCAA Tournament after first-round losses by Maryland, Creighton and SMU.
Ranked among the nation's top 25 leaders in nine categories: assist-to-turnover ratio (fourth at 1.58), scoring defense (fifth at 60.8), fewest turnovers per game (sixth at 10.0), field goal percentage defense (eighth at .385), win-loss percentage (10th at .853),scoring margin (11th at +13.6), turnover margin (12th at+3.7), fewest fouls per game (20th at 16.0) and blocked shots per game (23rd at 5.1).
Averaged 74.5 points this season, the most by a UC squad since 2004-05 (75.9).
Troy Caupain and Kevin Johnson will graduate having gone to the NCAA tournament all four seasons.
Caupain became the 50th member of Cincinnati's 1,000-point club and became UC's all-time assists leader.
Join our discussion about the Bearcats HERE

He insists he has the best job going....and who is to argue? He gets paid to talk about the teams he grew up with in Cincinnati. He painted his face for the Freezer Bowl and watched Pete get hits 3,000 and 4,192 in person. His broadcast career originated with weekly calls to WLW Sports Talk to talk circles around Bob Trumpy. When he wasn't bugging neighbor Marty Brennaman to sign his 1976 Reds Greatest Hits album, he was playing for Cincinnati's 1977 dynasty little league team, Wicks Good Food and Booze. Being cut from his high school baseball team, as a left handed shortstop, opened the door to doing radio at his high school station. After graduation from Carmel High School in Carmel, Indiana in 1984 it was onto Butler University. His TV sports anchor career began at WSBT-TV in South Bend and took him to CLTV in Chicago. The highlight of his broadcast career was winning a Midwest Emmy for Chicago Bulls coverage. Eventually he left to do radio with Norm Van Lier at WMVP AM 1000 in Chicago. Then it was back home to Cincinnati in 1997. He resides in Northern Kentucky. Wife Kelly was his intern in Chicago (insert own joke here). He has two children, Casey 17, and Peyton 14. In 2003, Casey received a bone marrow transplant that saved his life after being diagnosed with AML leukemia.Lance is the proud owner of the St. Pete Roses, his fantasy baseball team for the past 27 years. In 2006 he played on the Reds Baseball Heaven Championship team with his father. Despite an injured hamstring that limited him to a DH role, he hit a crisp .500 (14 for 28) for the week. In November of 2008, after fainting in the emergency room, Lance's heart stopped and he flat lined for 60-seconds. That day he received the ultimate conversation starter, a pacemaker. Like the watch, he keeps on ticking today.